Important considerations and design tips for creating your dream home gym
Jan 13, 2023, 18:15 PM
Get into better shape or lose weight are usually the number one or two New Year's Resolutions on popular lists year after year. It's widely known that regular exercise contributes to a healthier immune system, better mental health, and overall lifespan longevity. There are many reasons to consider building a home gym , including safety, convenience, freedom, and privacy.
From where to build a gym, to equipment considerations, lighting, and everything in between, there are several design considerations when you decide to build your dream home gym. Check out this list of design tip considerations and home gym ideas, and you'll be on your way to the perfect home workout space.
Location, location, location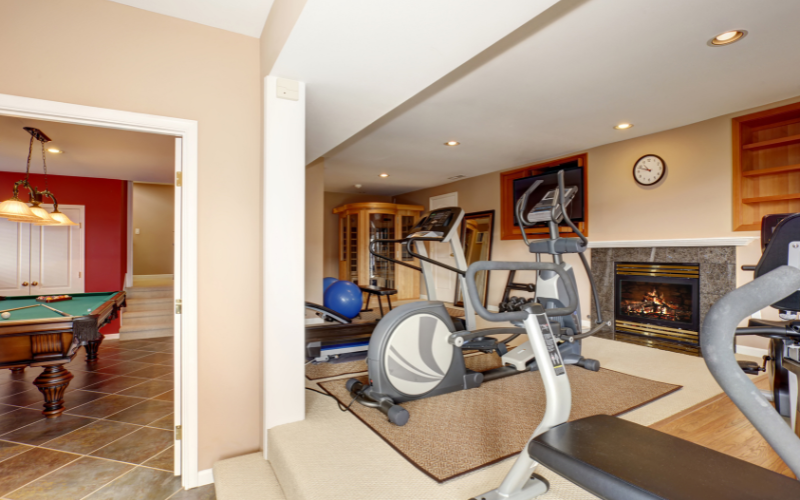 Do you have an entire room to dedicate to your dream home gym, or will you be working on a partitioned section of a larger room? Will your home workouts be in the attic, the basement, the backyard, the spare room? A good gym design tip is to make sure you put your home gym somewhere with a water source and/or a bathroom nearby.

What's your budget?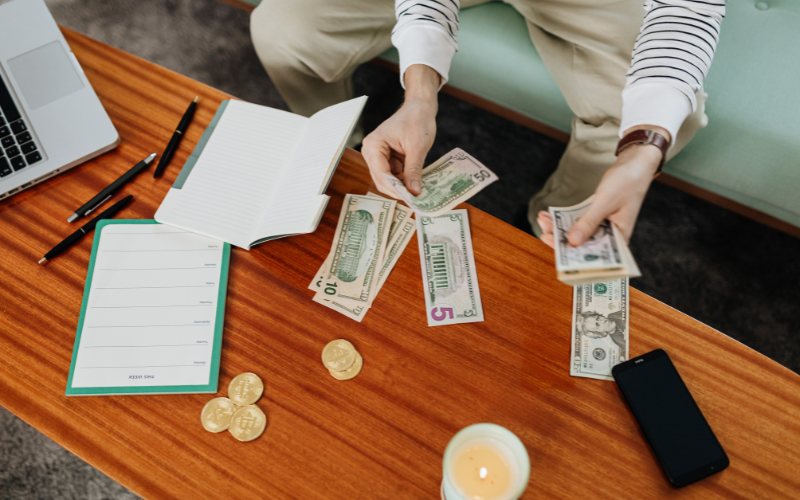 It's okay if you aren't sure yet, but a full room renovation project is going to cost you more than redesigning part of an existing space and converting to a home gym. Good questions to ask yourself when planning your gym design are: what exercises can you do without a gym? What are your non-fitness related goals when you undertake this project? What do you really need to buy for your space and what is a nice-to-have? Dream home gym projects can run you anywhere from $3000 to $20K. If this budget seems like a lot, just remember, you can build a gym one step at a time and upgrade your home gym in pieces to keep it economical for you.
Square footage necessities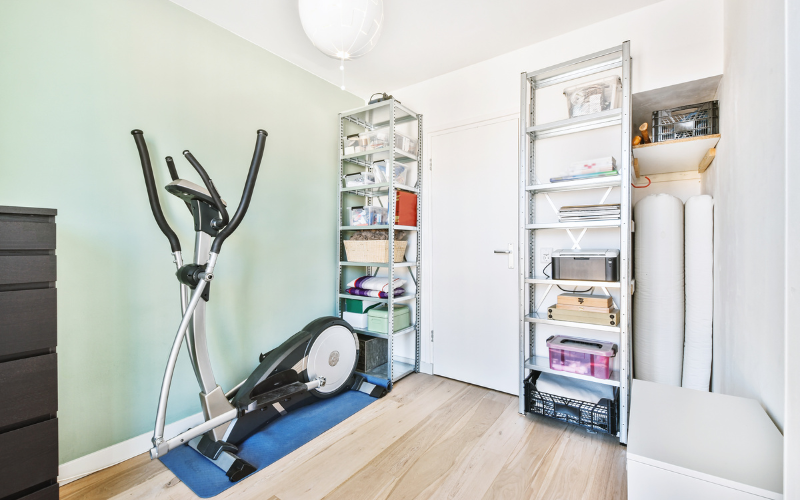 Once you know what types of exercises you plan to do in your home gym, it's easier to understand your spacing requirements. Some general spacing requirements indicate you need approximately 20-50 sq. ft. of space for free weights or yoga mat work; and 50-200 sq. ft if you're adding treadmills, additional workout stations or larger home workout accessories, like steps, Pilates balls or a pull up bar.
Are there electrical requirements?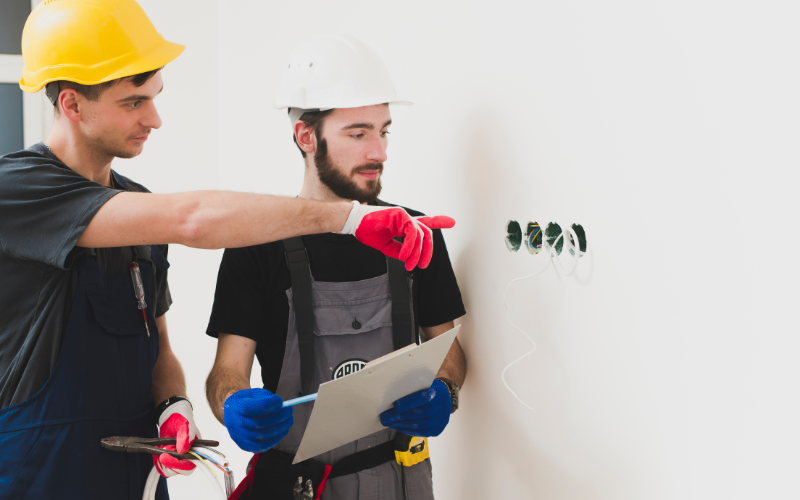 This is an important design tip consideration to make when you are choosing the room for your home gym. If you are planning on purchasing specific pieces of cardio equipment or other hardware requiring electricity, you need to make sure the room can support it and that you are aware of where the outlets are in the room before you go too far down the design rabbit hole.

Your Home Gym vs. the rest of your dream home

From a design or aesthetic perspective, it's important that how you design your home gym fits into how you have designed the rest of your home. If it sticks out like a sore thumb, it's going to negative impact the resale value in the future.
Flooring
There are several considerations to make when it comes to flooring in your home gym. If you are performing your home workout on an upper level of the house, you want to ensure you aren't disturbing the rest of your family below you; if you are doing any indoor cardio without the use of a machine, you need to make sure the floor has good enough traction that you don't slip and injure yourself; finally, whether you're installing hardware and accessories or just lifting free weights, you don't want to damage the floors in your home, which are costly to repair. Our flooring design tip: horse stall mats, yoga mats, or rubber flooring are all great options to avoid damaging your home, while still being able to build a gym.
Air Flow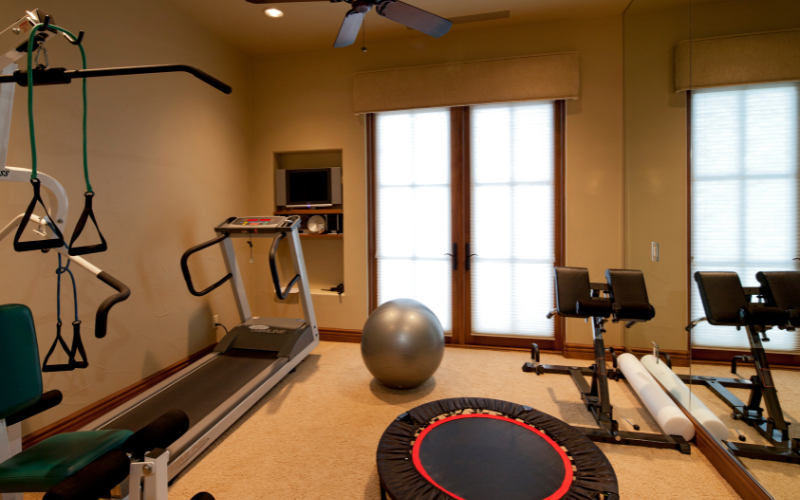 Whether you work out at a designated facility or in your customized home gym, you're probably going to sweat. Ventilation is another important design consideration when you build a gym. Consider your room's airflow. Does the room have ceiling fans, or can they be installed? Is there a window that opens, granting you access to fresh, outdoor air? Do you want to add a small air purifier and air freshener to help with that familiar but unpleasant smell of dirty gym socks? Do you have room to include purifying plants in your home gym design?

Hardware

Pick your hardware carefully when you have limited space to allocate for your dream home gym. Do you want cardio machines or a squat rack? If you decide to purchase larger hardware, it will likely mean that you will have to do the rest of your gym design around this piece of equipment. Next, you want to consider smaller pieces of gear. A barbell is a good first choice to purchase – or free weights to ensure you've covered strength training. Next up, do you want steps, a BOSU or Pilates ball, a Kettle Bell, a yoga mat, or a skipping rope? Design tip: pull up bars and resistance bands can be installed in doorways to save you valuable space.
… & Accessories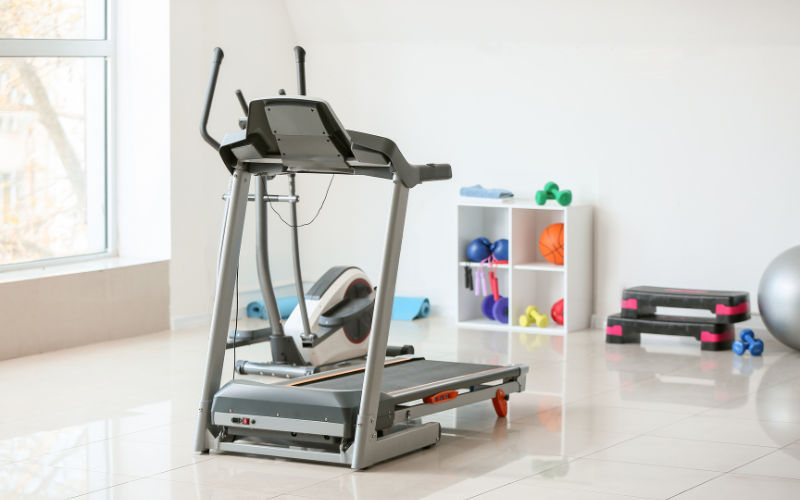 Typically, smaller than your larger gym equipment, it can be easier to incorporate smaller accessories into your overall home gym design. You should anticipate both having budget and somewhere to store a towel, fingerless gloves, blocks, and possibly a mini fridge. Will you incorporate a sound system or a TV? Do you need a small table or tray to put your water bottle during home workouts?

Lighting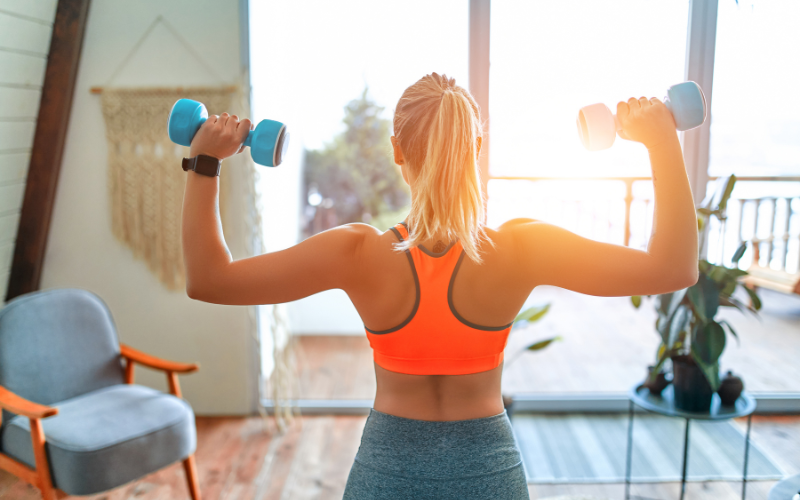 Generally, it's harder for us to work out in the winter because it's dark and cold. When designing your home gym, keep lighting in mind. Whether you have the luxury of having natural lights from big windows or you can install overhead lighting. Lighting design tips: bright lighting and nice colors can help you feel motivated.

Aesthetics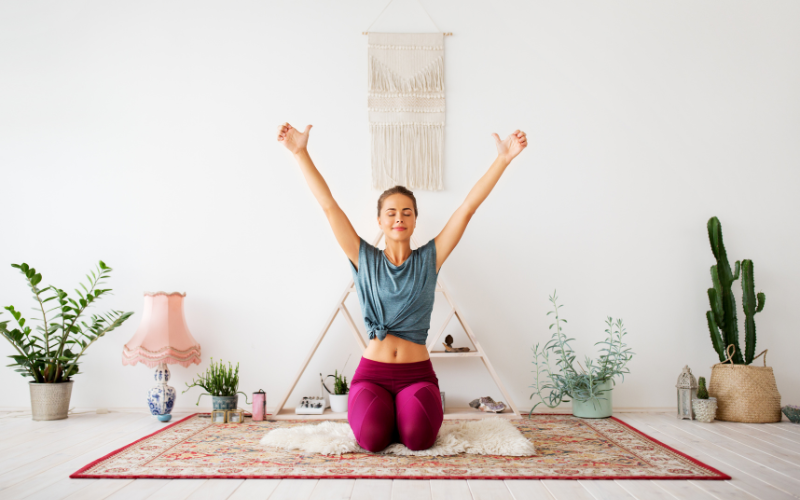 Speaking of colors, are you looking to go with blacks and reds for a passionate and aggressive home workout routine, or pale relaxing shades to create the perfect ambiance for a yoga studio? HomeAndGardens.com states, "if you're looking to color psychology for the best color for a home gym, think pale blues and greens – choosing zesty, fresh shades that are known to increase focus and productivity."

Always remember to leave room for a cool down and relaxation after your home workout to ensure you aren't harming your body. And remember that health and safety best practices say that not only should you wipe equipment down after use to get rid of all the sweat bacteria, but always verify your storage, equipment and external distractions aren't causing any potential safety issues in your home gym. Safety first!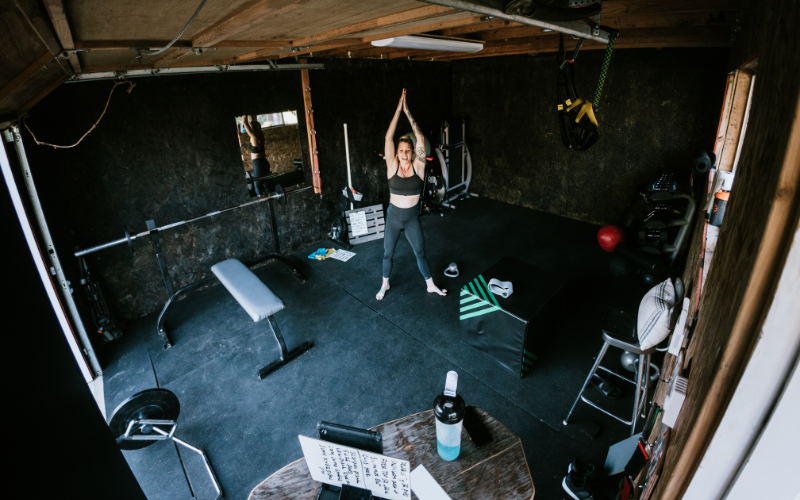 If you've read through some of these considerations to make when considering how best to design your home gym, and you're ready to take the plunge, check out some fun and easy design tips that help you make the most out of your home workout space – whether your budget is small or large.

If you've decided to take on this design project to design a custom home gym, check out a nearby show for inspiration, or to talk to a pro. Marketplace Events produces some of the longest-running home shows across North America, connecting enthusiasts with experts, products, and services in dynamic face-to-face environments.