Holiday decorating tips to help you avoid damage to your home
Dec 2, 2022, 15:15 PM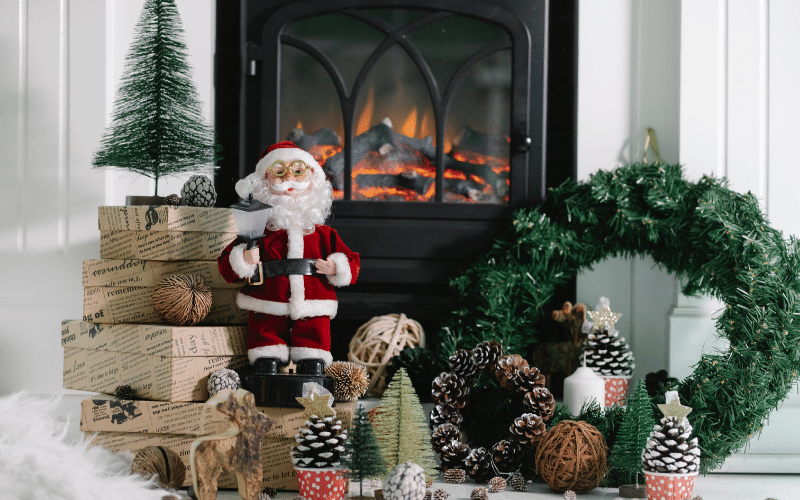 'Tis the season, for delicious food, Christmas music, shopping and, you guessed it – holiday decorating. Whether you get out your Christmas décor out of necessity or out of enjoyment, one thing is likely common: the holiday decorating clean-up can sometimes be painful and damaging to your home.

From picking up pine needles or vacuuming up glitter to even worse – fire damage or holes in your walls, here are some holiday decorating tips that help you avoid damage to your home.
Put a base under your Christmas Tree
A Christmas tree is one of the most common Christmas Décor items many of us put up in our homes each year. Whether you are on team real tree or team fake tree, the weight of your tree cam wreak havoc on your floors. When holiday decorating with your Christmas tree, make sure you put it inside a large basket or over a piece of plywood to avoid damaging your hardwood. You can also put a rug or a tree skirt over the base to ensure you are hiding it and keeping things festive.
Avoid a hammer and nails indoors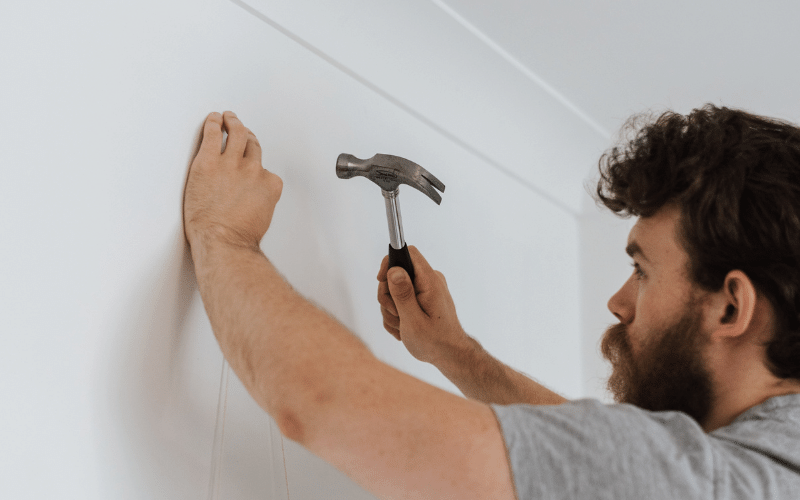 It can be tempting to just pick up the hammer, especially for a small hole, but holes in your walls can really add up – and they just aren't necessary. Duct tape and double-sided tape can even do damage to your painted walls. Our favorite holiday decorating tips is to use removable self-adhesive hooks or hanging strips – look at the 3M command hooks. If you must use tape to mount something, use a delicate surface tape, loop it, and run your wire or ornament hook through it to minimize wall damage.
Use what's there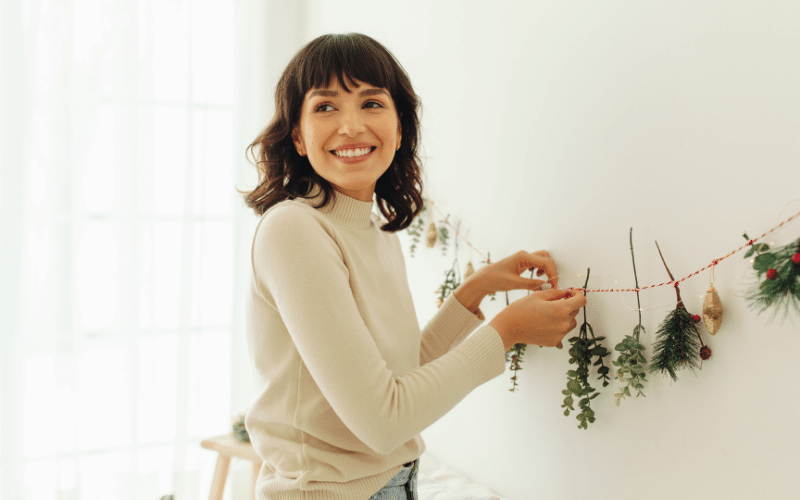 Chances are, you've got some family photos or a few nails up already if you live in a lived in home. Rather than creating new ones – use your existing ones when you holiday decorate. Use pre-existing nails from photos to hang your Christmas décor. Use thread, ribbons, or sheer panty hose to give you things to hang bulbs and other holiday decorations off of.
Tape, if you must!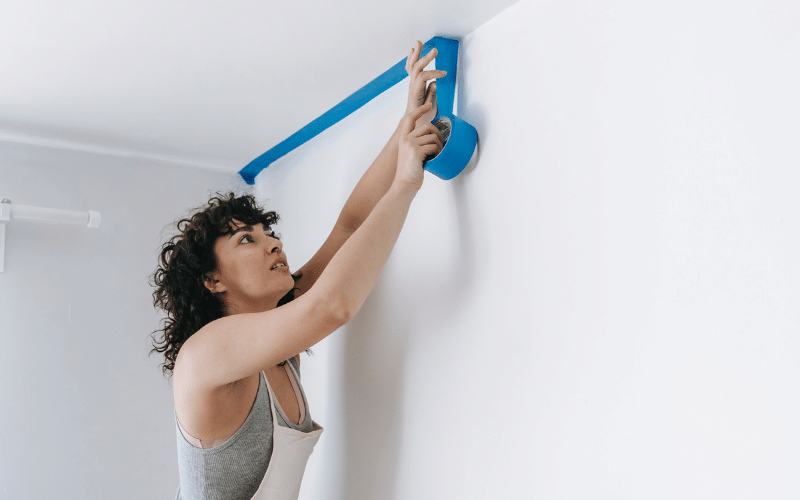 "The Great Christmas Light Fight's" Taniya Nayak swears by a simple holiday hack. Use painter's tape and hot glue. Your hot glue will ensure whatever you want to hang will stick to the painter's tape and your painter's tape will stick to your walls without destroying them. This works best for lighter weight holiday decorations.
Shop for quality for your home's exterior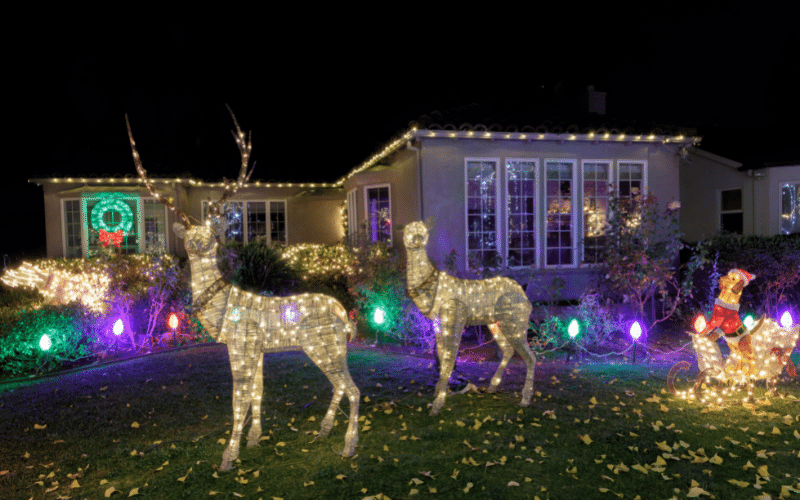 If you're decorating the outside of your home, this holidays season, it's important not just to choose the cheapest thing you can find. First, lots of cheap nails, that may fall out, can cause your home seasonal damage. Stainless steel nails outside are a bit more expensive but it helps you avoid rust and prevents you from having to redo the same thing next year when you start your holiday decorating routine.
Other outdoor holiday decorating tips
Hang lights with clips that attach to gutters or eavestroughs rather than putting in more holes where there don't have to be.

It's also important to ensure you decorate away from power lines to avoid any sort of electrical issue, or fire.
DIY Design Decorating Tips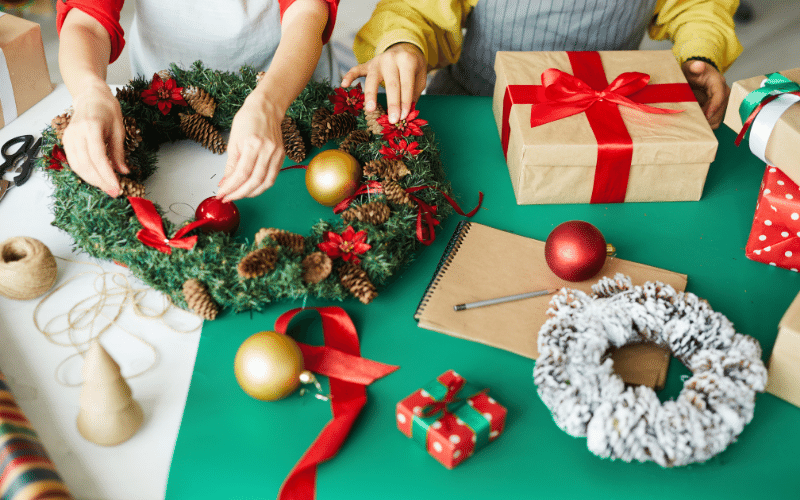 Use clear fishing line to help hang garland without making it obvious. Or zip ties if you're in a bind. You can use plastic clothing or wire hangers to dangle things off of as well.

Seal your sparkly holiday decorations with a clear acrylic sealer (usually it costs $10.00 and under) or use hairspray if you're in a bind, to avoid glitter-pocalypse in your home. Trust us, your vacuum will thank you.
Think of doing laundry
This holiday decorating tips might seem a bit confusing but lots of household things you would usually use for the weekly wash will be great help to you in your holiday endeavors. You can hang more than just clothing off tension rods. They can hold quite a lot of weight. You can also hang a clothesline, indoors or out, and use it to display any of your Holiday décor.
Shop for Santa's little holiday decorating helper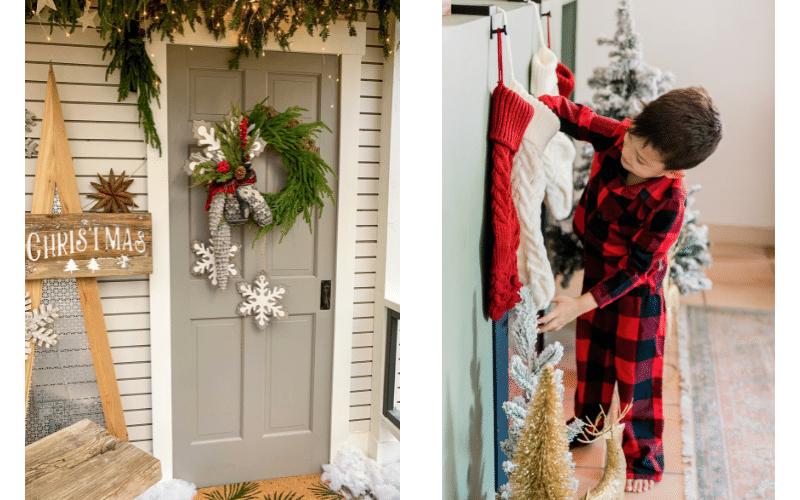 You can pretty much buy anything you want nowadays. If you aren't a DIY-er when it comes to holiday decorating, you can purchase specialty designed hardware – stocking holders, over the door wreath hangers, and so much more to maximize your holiday decorating.
Twinkly Christmas lights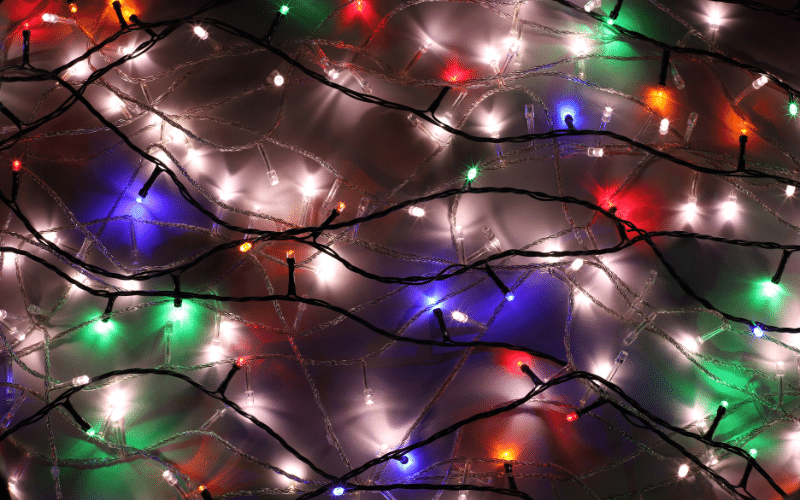 You can hook your indoor holiday lights over pre-existing nails, wrap them around the Christmas tree or any room lamps you may have. You can also add plug-in dimmers, to your regular room lighting to create a different ambiance this holiday season, without making drastic changes to the home's usual lighting, or buying cheap but fancy holiday lighting accessories that might not be the most practical for the home.

Start at the front… but don't stop there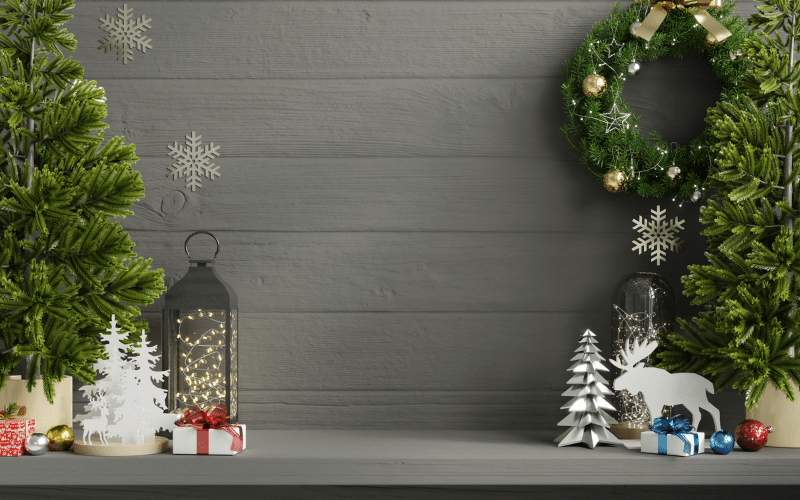 It's very common that we want our guests' first impressions when they come to our home to be a positive one. The holiday season is no exception. We want our Christmas Décor to wow them, but oftentimes, it stops there, in the foyer. Just remember that consistency is key, and you want your holiday decorating to go throughout your house – and that less is more. Too much decoration competes for attention and distracts you and your guests from the magic of the holiday season – and the smell of freshly baked cookies.
TL;DR
Don't poke unnecessary holes in your walls. Protect your floors from your Christmas Tree.

Be safe. Use flameless candles. Many holiday decorations are not the most flame resistant and no one wants a tragedy this December.

Remember, you can always use suction cups to stick your Christmas décor to your glass windows. Or hang wreaths on over the door hangers.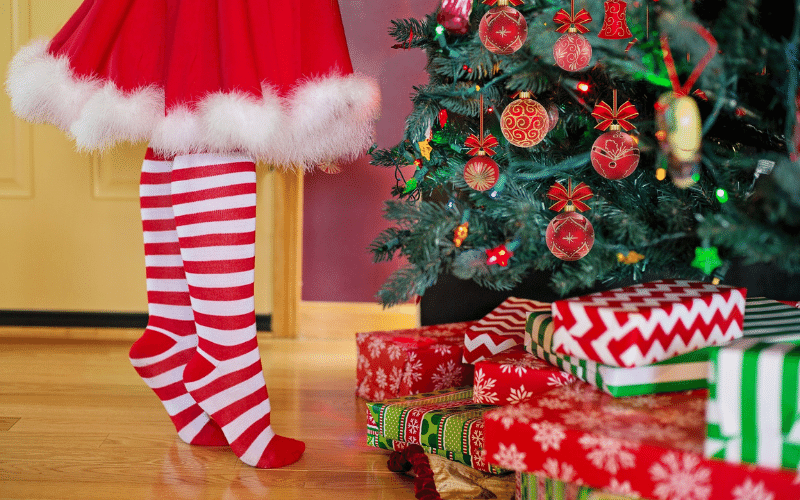 Why cause more damage than you must, this holiday season? Take some of the stress out of your holiday decorating and enjoy your lovely and festive home this year. For more decorating tips, or to grab some uniquely festive holiday décor, check out an upcoming Marketplace Events holiday show and talk to an expert, a small business owner or an artisan crafter.