Baking 101: Simple Tips Worth Trying
Dec 3, 2019, 16:04 PM
With relatives coming in from out of town, children off school and in need of entertaining, shopping to do, gifts to wrap, and so much more, it's very easy to ruin your holiday cookies. Baking is a science and when you add in a distraction (or ten) treats don't always come out as planned. To help you avoid baking woes this holiday season, we've compiled a list of our favorite culinary hacks. Check them out below, and get ready to whip up goodies your family will love.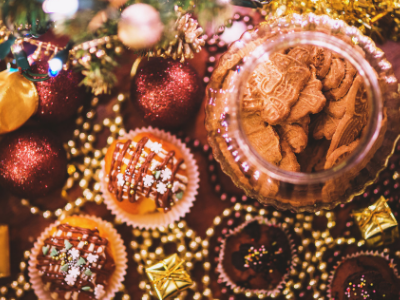 Dough Must-Do's
• Chill cookie dough before rolling. This will give you an opportunity to wrap a gift, or watch a holiday favorite with your little ones (we recommend
A Muppet Christmas Carol
).
• Roll smaller rather than larger pieces of dough; keep unrolled dough chilled until you're ready to work with it. In addition to better baking, this will also help you keep your mess contained and make clean up simpler.
• Bake and cool three or four test cookies before baking the whole batch. If you have made a mistake (like not adding enough butter or sugar), test cookies will let you know and can save you from throwing out a lot of cookies.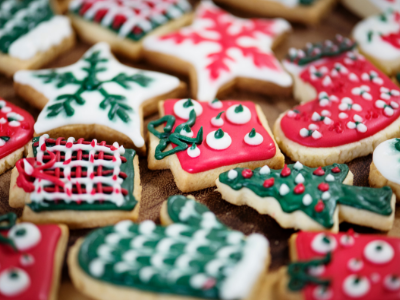 Rolling Tips
• Roll out your dough and cut cookies directly onto a sheet of parchment to fit your cookie sheet. This is a great idea if you've got little ones helping – it can be hard to delicately move a piece of cut cookie dough onto a cookie sheet, so take it out of the equation and cut right onto the sheet.
• Leave enough space between cut shapes for the cookies to spread when baked. Spoken from experience. We've had Christmas trees turn into giant blobs. Much less festive than intended.
• The bigger the cutter, the simpler your cookie will be to decorate. Again, if you're baking with little ones, this is a must-do. Plus, you end up with a bigger cookie to eat! We hope you and yours have a wonderful and delicious holiday season!
For more home tips, be sure to visit your nearest
Marketplace Events home show
. We can't wait to see you there!