DIY on a Dime: Easy Garage Makeover
Aug 12, 2016, 17:15 PM
Summer sure does seem to come with a lot of accessories. From outdoor furniture to sports equipment to gardening supplies, most of our favorite seasonal activities come with a lot of accouterments. Is your garage overwhelmed with all of these items in need of storage? It's not even fall yet! Give your space a DIY makeover with these simple tips. Our six ideas and will help you take your garage from out of control to organized.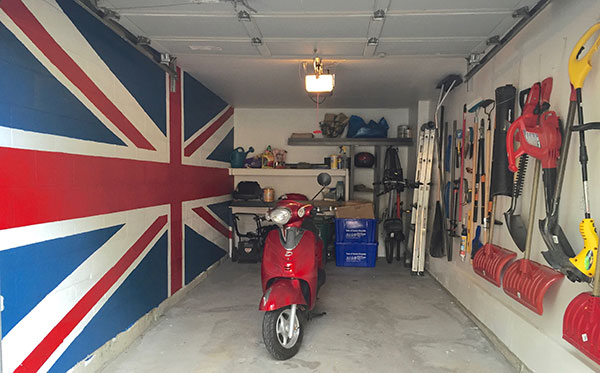 1. Throw out the trash -
The garage tends to be the place where everything you no longer want in your house gets dumped. Old paint, furniture, toys, and boxes add extra clutter; throw anything you no longer need away to minimize the items you'll need to organize.
2. Organize items -
Create a pile for winter goods, one for gardening supplies, another for tools, sporting goods, etc., and soon you will see exactly how much space is required for each. While you are organizing move everything out of the garage and sweep or vacuum the floor.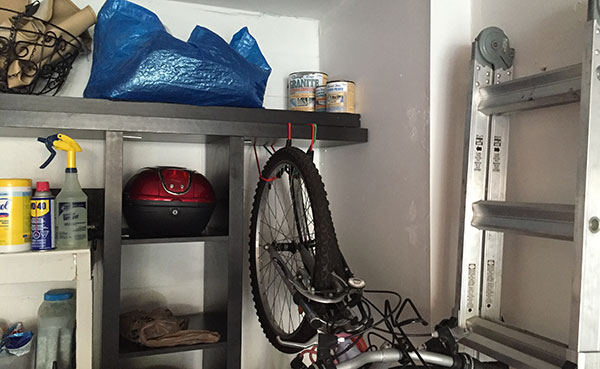 3. Brighten up with paint -
A fresh coat of paint will liven up any room and the garage is no exception.
4. Hang as much as you can -
Getting items off the shelves and floor and on to the wall will free up an enormous amount of space. Put anything not frequently used up high to free up accessible space.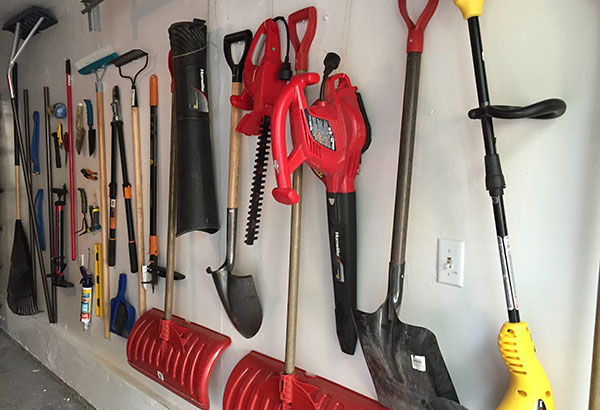 5. Think outside the box -
Fancy shelves and hooks are nice but not an absolute necessity. Tools may be hung on the wall with nails, bikes can be hung with bungee cords, old furniture may be recycled to create shelving – all you need are some L-brackets and screws!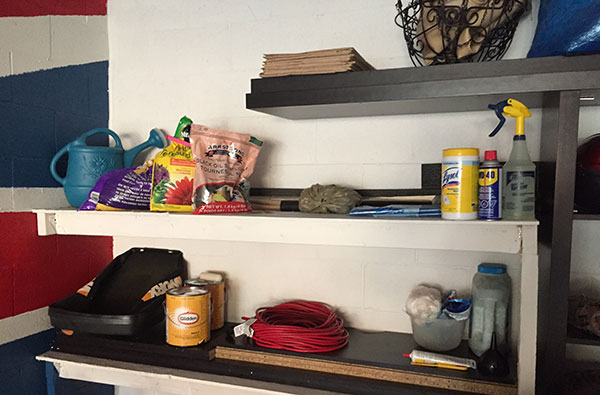 Our Digital Marketing Director hacked an old IKEA TV unit that no longer worked and created extra shelving. Think about your furniture. Is there anything you could upcycle for your garage?
6. Give it personality -
It is YOUR garage after all. Consider it another room in your house and feel free to add in a bit of creative flair.
We hope these simple tips help you to spruce up your space. Garage in need of a little more TLC than this blog can offer, or simply favor a more luxurious option? Connect with a local expert at our show.
Here's a list of exhibitors who'll be at the event
.