Closet Chaos: How To Create Sensible Storage Space
Jul 28, 2016, 12:36 PM
Well, we hate to admit it, but summer is on its way out. The sun is rising later, setting earlier, and September is just a few short weeks away. But don't despair! Enjoy your final days of freedom, and then get organized for fall. With warm weather eventually turning to cold, why not start with your closet? We've got a few simple tips to help you make the most of this space. Find out how you can transform your cluttered chaos into sensible storage that actually adds to your decor.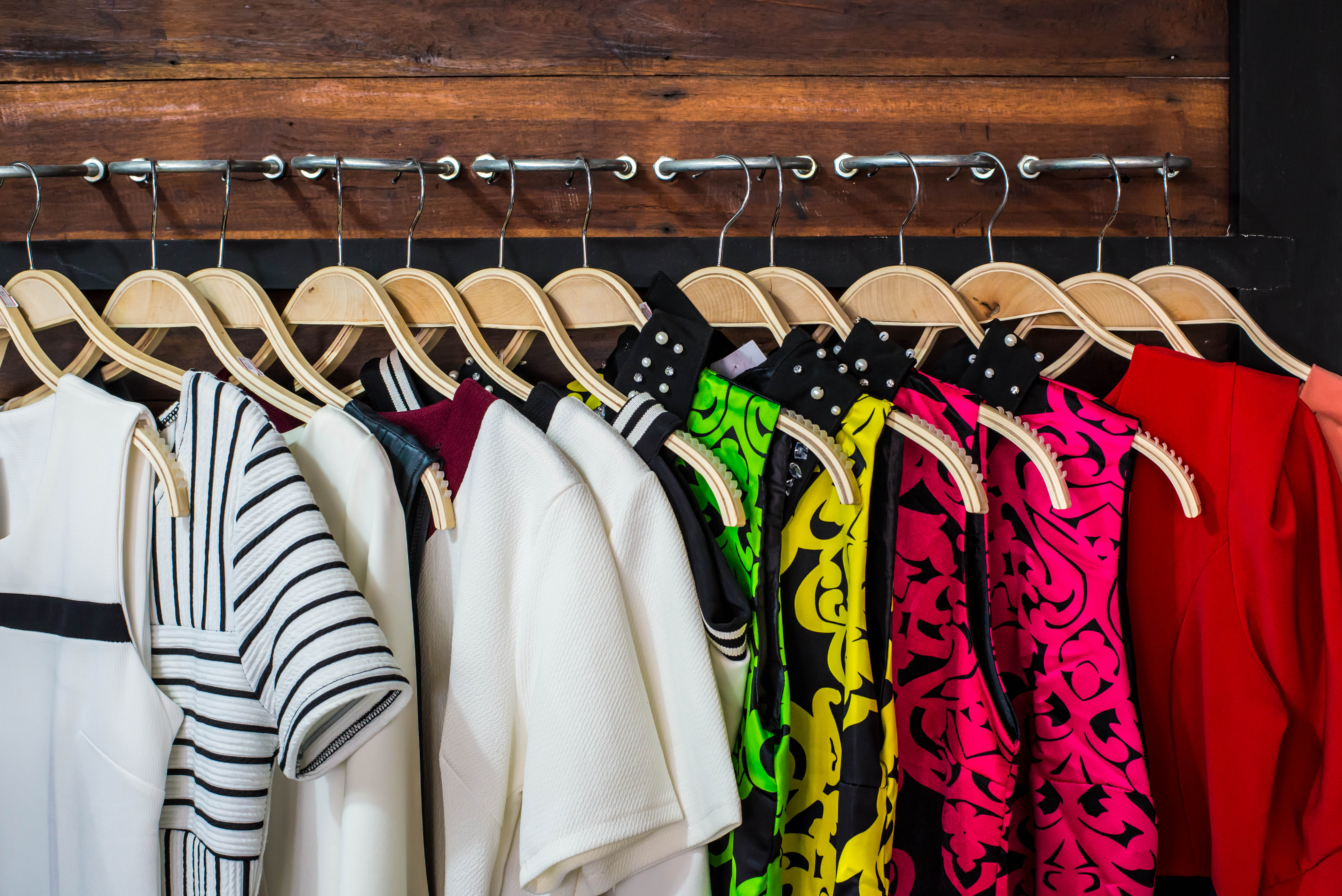 Purge
First off, throw out every damaged item of clothing that you own. If you haven't mended it yet, you never will. These pieces take up valuable real estate and will never get used. Beyond your tattered clothing and accessories, you know there are some items in your closet you should donate. It can be hard to determine exactly what those are, but this simple idea should help you to really see how much you wear different pieces of clothing.
Face all of your clothes hangers in the same direction. After you've worn an article of clothing, face its hanger the opposite way when you put it back in your closet. At the end of the year check to see which hangers are still facing the original direction. Donate those clothes, you clearly don't wear them anymore.
Keep It Visible
At the end of a season, instead of putting your warm or cool clothes away never to be seen again, keep them in clear containers. If you don't have clear containers, take photos of a container's contents and stick it on the outside of the container, so you don't lose track of any of your stuff. This tip extends beyond clothes. Be sure to do this with any linens or other supplies you're keeping in storage to put an end to the frustrating search for warm blankets or guest towels.
Color Coordinate
Clothing is beautiful, and we're sure you've got some gorgeous pieces. Fun patterns, bold colors, pastels, and different materials can come together to create unique combinations. Instead of tucking away this funky mix, why not color coordinate your closet so that it adds to your decor? Using uniformly sized hangers, organize your clothing based on your aesthetic preferences into an original display.
Use It All
Don't just opt for hangers, use several different types of closet organizers to maximize on the limited space you've been given. Hang dresses, blazers, blouses, and skirts. Fold sweaters, jeans, and casual wear on hanging shelves. Put boots and shoes on the ground, or try a shoe organizer. There is a variety of resources available to you; the only mistake you can make is not trying a few different kinds and working with the space you've been given.
Repurpose
Have some awkwardly shaped or sized items you'd like to store? Try rethinking traditional containers and seeing if they could fit your needs. For example, a cute trash container could easily become storage for yoga mats, umbrellas, or even wrapping paper rolls!
Skip The Doors
Sometimes closet doors can be a bit clunky. Often mirrored, squeaky, and a little hard to close, do you ever wish you could do away with them? If you're dealing with a particularly small space, this might be worth trying! Remove your closet doors and keep your clothes organized and cute to add fun color to your space, or try hanging a long piece of fabric to keep things contained. This works well with smaller closets, but if you've got a double wide it can look disorganized and cheap. Consider your space carefully if this is an option you're trying.
We hope these creative ideas help get you and your closet ready for fall. Looking for more home improvement and organizing tips? Connect with us on
Twitter
,
Facebook
, and
Instagram
. We're always sharing new ideas and would love to be friends!