Home Office Space: Tips & Tricks to Stay Organized When You Work from Home
Jul 20, 2016, 12:22 PM
Most of us will agree that working from home can be a blessing and a curse. Sure you get to skip your morning commute, but you also have a household to care for while ensuring that you are hitting your targets and meeting your deadlines. Whether you're new to this type of space, or have worked from home for decades, many find it challenging to balance work and family life when their office is at home. Well this summer why not try having it all? Work smart, spend more time with your family, and enjoy every day with a few adjustments. We've got tips to help you spruce up your workspace and stay on task. Check 'em out below and get ready to be Employee of the Month.
Clutter-Free
As much as working from home means you don't have to adhere to the same office rules (ie. dress code, cleanliness, and no hard boiled eggs or tuna for lunch), it's a good idea to stick to most of the, albeit annoying, guidelines – especially when it comes to cleanliness. A cluttered desk can make for a cluttered mind. If you find it difficult to concentrate when you sit down to complete a project at home, it could be a result of your messy desk. Keep your space organized and it could greatly improve your efficiency.
It's also a good idea to get dressed when you're working from home as well. Some folks can get just as much done in yoga pants as they can in a pencil skirt, but for many comfortable clothes can keep them from getting in the right frame of mind to get work done.
Bright
While we don't encourage you to recreate the buzz of your office lights, their brightness does help you and your coworkers excel. Make sure that when you're setting up your home office you aren't creating a cave. Keep the paint bright, the windows close, and the lighting bright. Low lighting creates a strain on our eyes, making us want to close them and not finish our reports which are due Monday. Ensuring your workspace is well lit will help you remain alert and stay on task.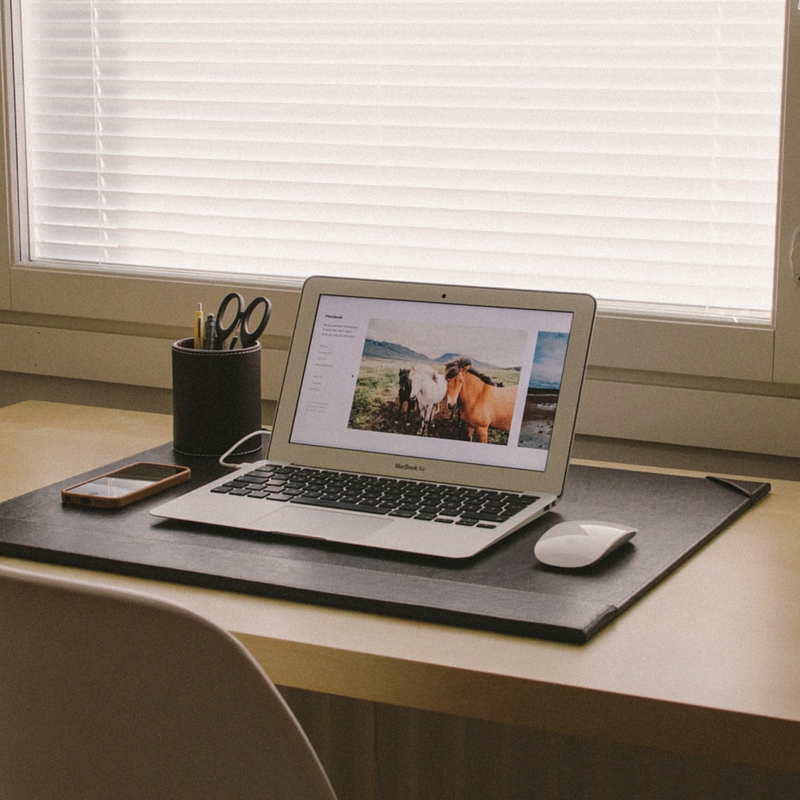 Organized Decor
This concept speaks to the importance of keeping your space clutter-free, while recognizing that offices typically have a lot of stuff. Instead of covering your desk with various supplies and materials you may or may not use soon, cluttering up your area and helping you lose focus, why not organize them in such a way that they can be on display without taking up too much physical or mental space? Turning your office supplies into decor saves you money and helps you find things easily – that's what we call a win, win people. All you need is some open shelving, and maybe some sweet and small knickknacks to create an uplifting but ultimately useful look.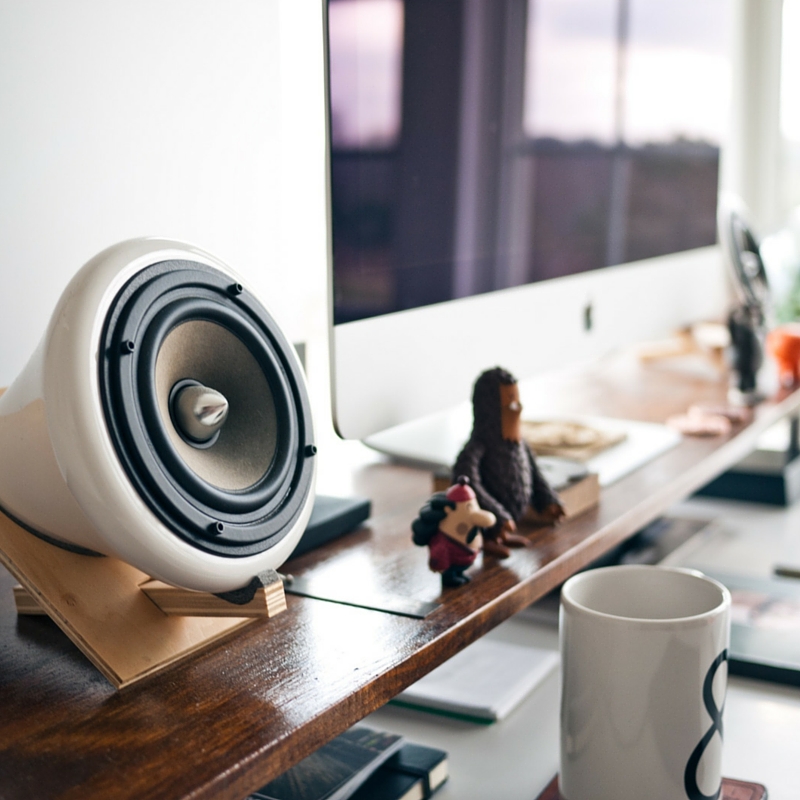 Position
Keep your bed as far away from your desk as possible. If your home office has its own room or clearly defined space in the living room or den - perfect! If you must incorporate your workspace into your bedroom, make sure you separate your work area as much as you can, and at a minimum, face away from your bed. After a few hours of working in the morning, it's easy to migrate to your bed for a quick nap or try to read a proposal while you're just a little more comfortable. Don't do this! Stay out of bed and stay productive. The further you are from your bed, the better.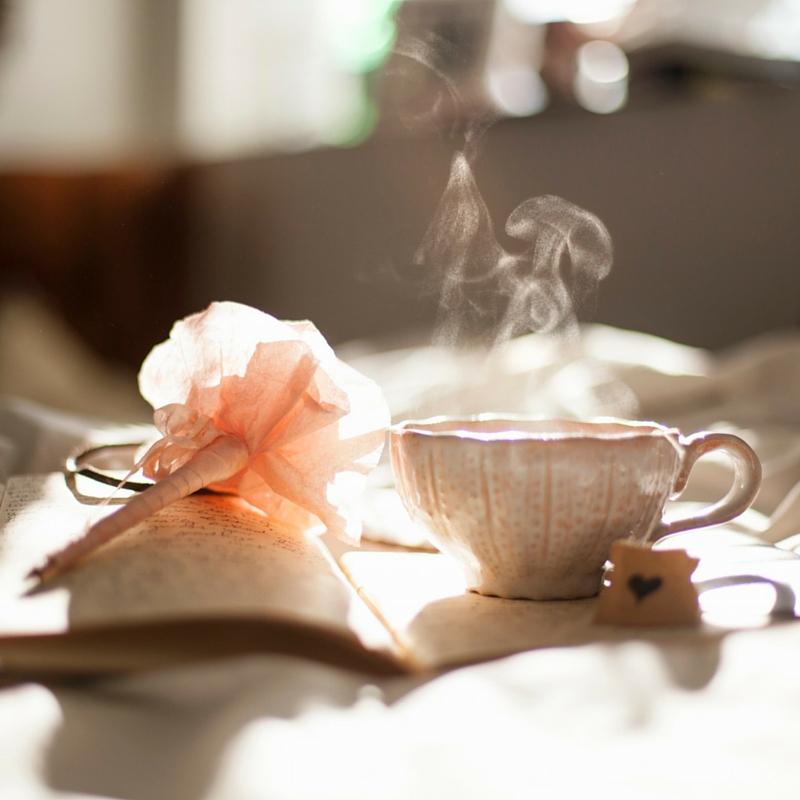 Plants
Don't forget to bring a little greenery into your home office. Not so much that you clutter up your space, of course, but a few little plants will help brighten your day and reduce your stress. We recommend cacti or succulents; plants that are dynamic to look at and easy to care for. Weren't born with a green thumb? Here a few simple types that won't die on you.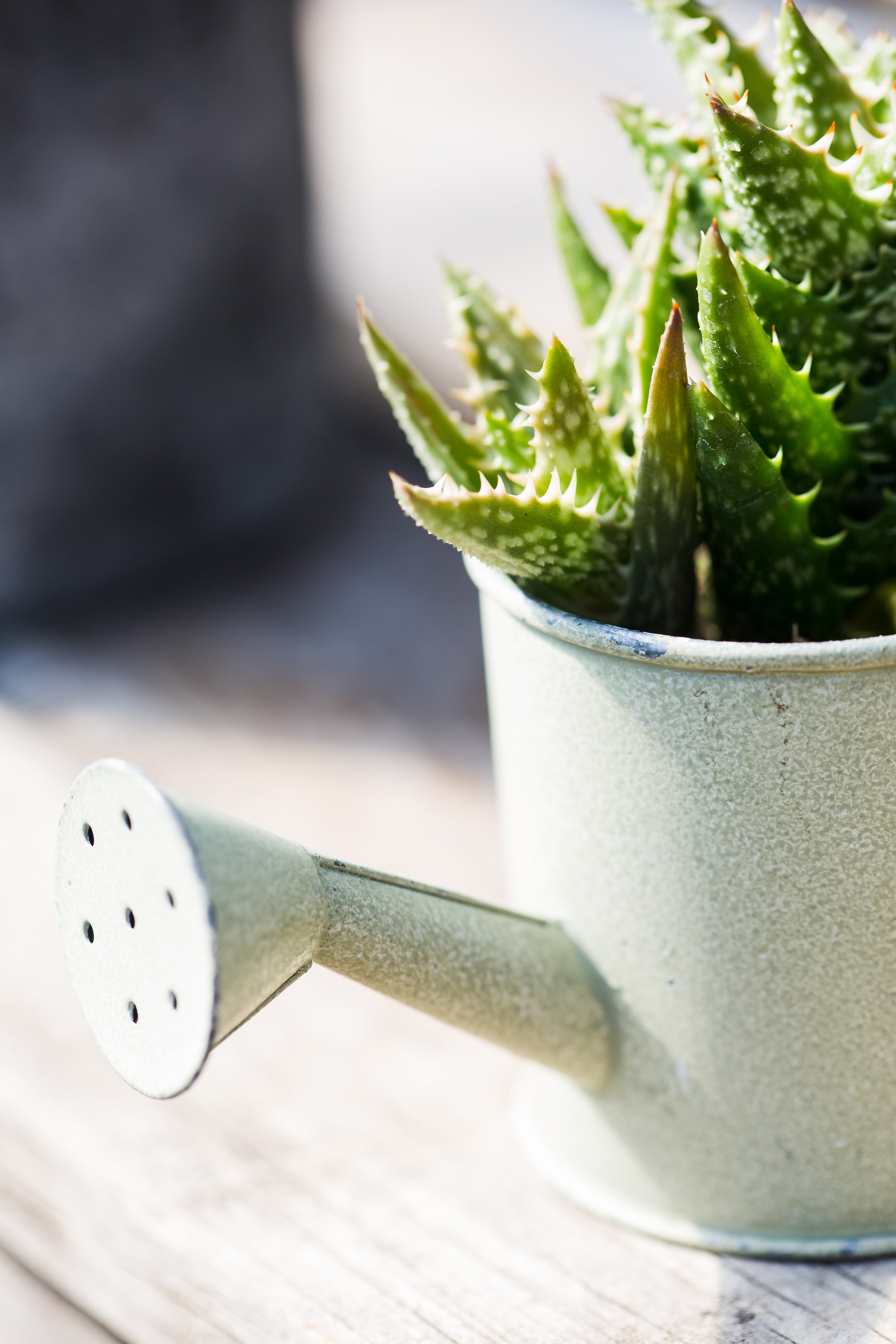 We hope these concepts help keep you productive and happy this summer! Want more decor ideas, lifestyle advice, recipes, and more? Connect with us on
Facebook
,
Twitter
, and
Instagram
. We have lots of advice to share – plus exclusive info and ticket deals for upcoming Home + Garden Events!