DIY Planter Challenge: Perfect Printer
May 18, 2016, 13:03 PM
The
DIY Planter Challenge
is in full swing and the competition is getting fierce! To help get in the spring spirit and prepare for summer, Marketplace Events team members crafted some fun planters, and now the online voting has begun. Whose planter will receive the most votes and be crowned the winner? It's up to you (and our other Facebook fans) to decide.

Before you
visit our Facebook page and vote for your favorite
, why not try making your own planter? We've already showed you how to make
Karen A.'s printed pipe
, but what about William Brown's perfect printer? The Landscape Coordinator for Marketplace Events and owner of
William H. Brown Landscape Inc.
made this unique piece using an old printer. Here's how you can make one.
What you'll need:
Printer
Tinfoil
Potting mix
Variety of plants
Directions:
Step 1: Find an old printer and remove its ink cartridges and any other erroneous parts.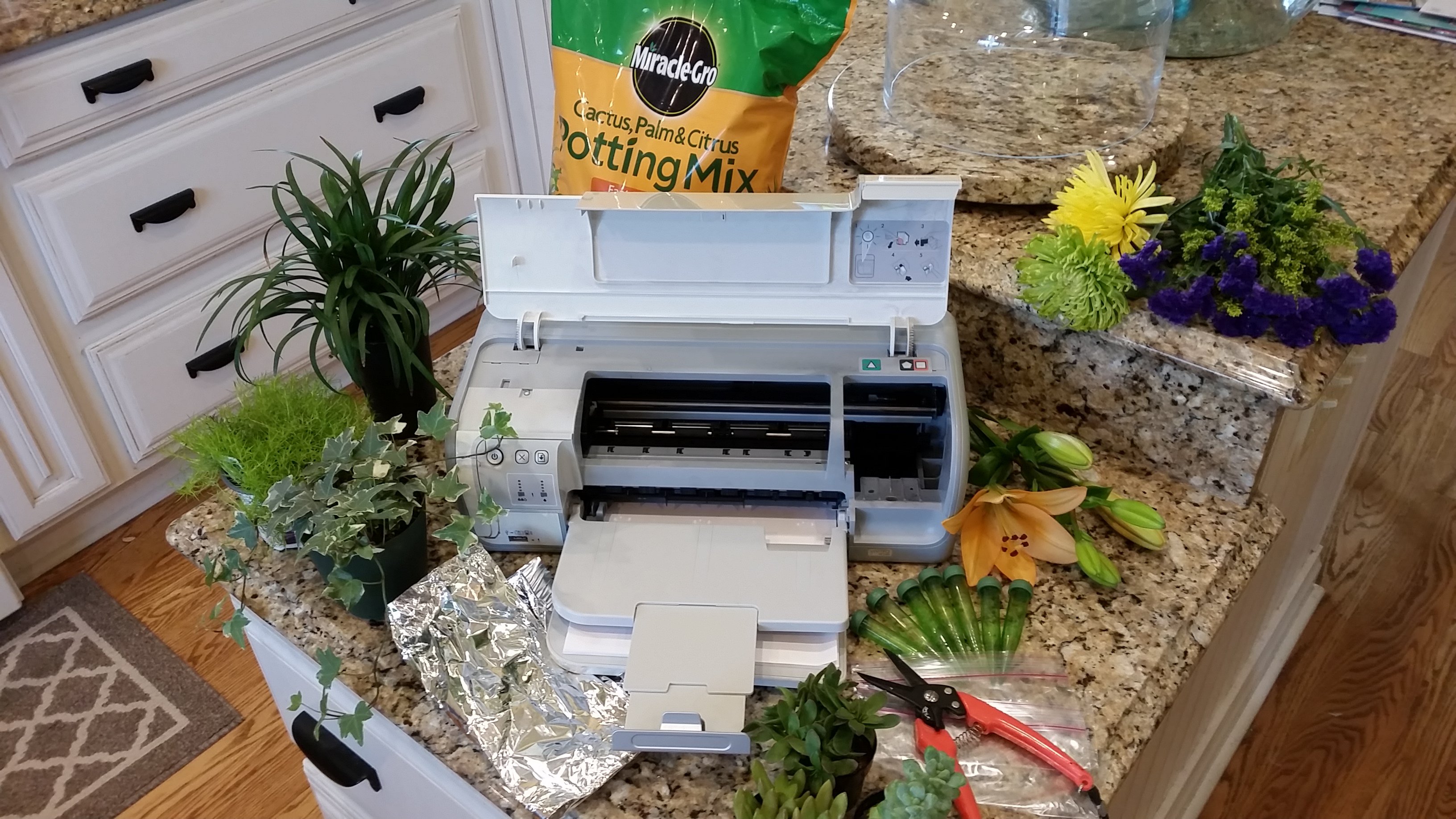 Step 2: Using tinfoil, create a tray for some plants in the middle of the printer. Fill it with potting mix.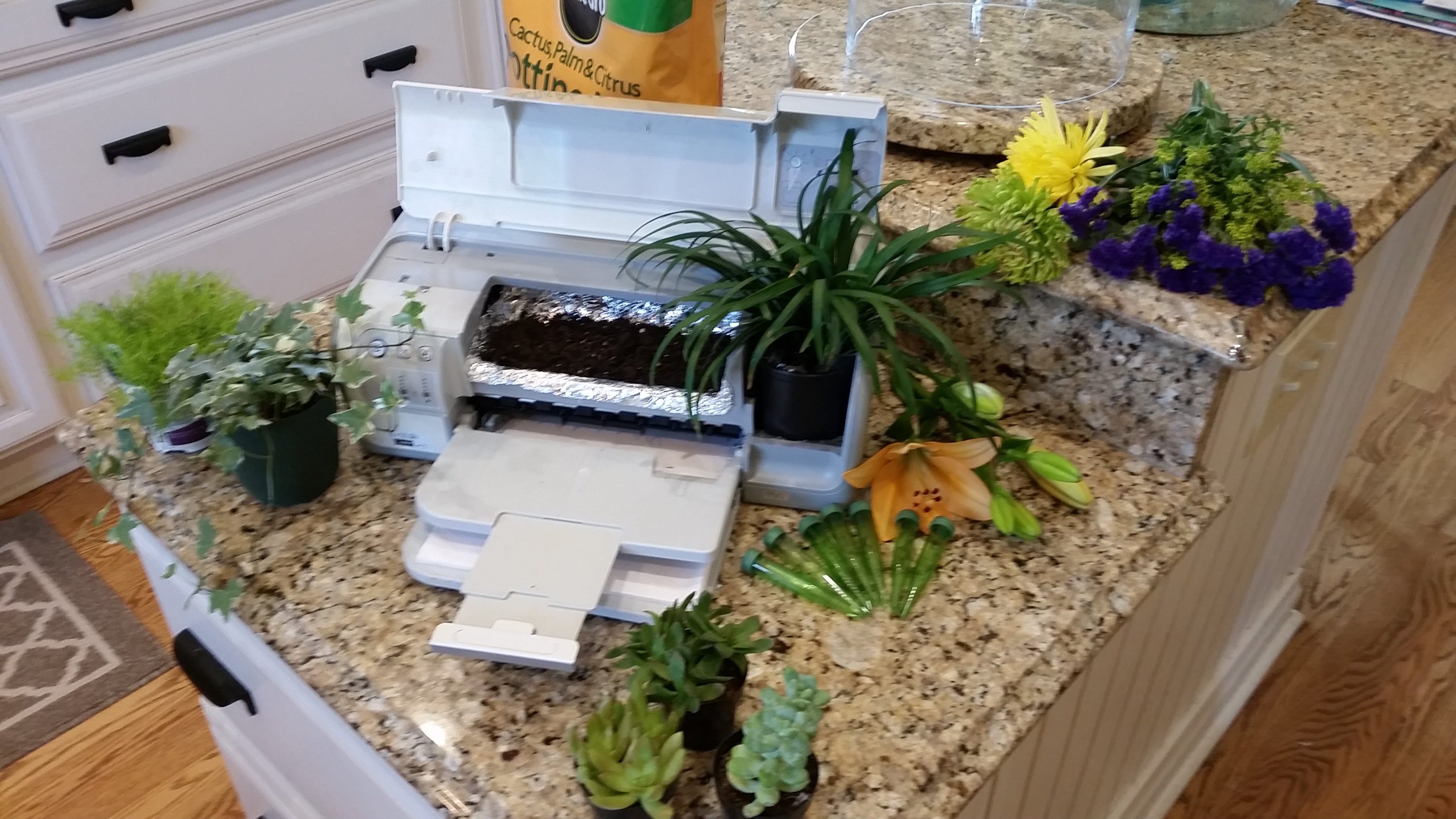 Step 3: Add more plants of varying height and style to any additional compartments your printer may have to create a lush "printer-scape".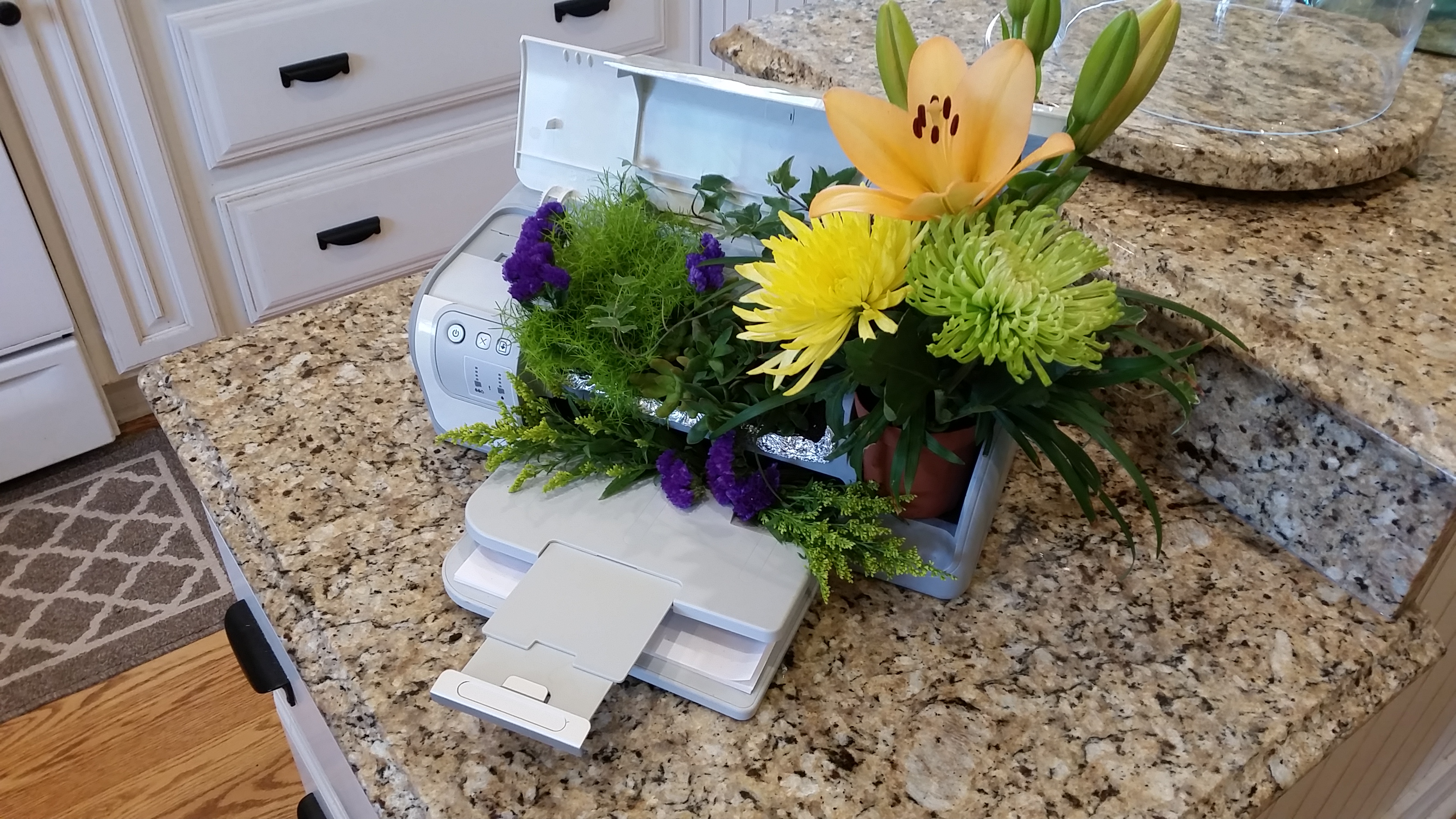 We're big fans of this creative upcylced planter. Not only is it a great way to find new use for that old printer you've been hesitant to throw away, but it's a truly unique and original piece to display in your home or garden. Love it as much as we do?
Make sure to vote for it on Facebook
.